MONRO

This is a site dedicated to the history of the sons and relatives of Prof Alexander Monro Tertius and their successors who travelled to New Zealand from Scotland in the early 1800s. It is prepared for the benefit of the living descendants of our time.
Monro intermarried with Inglis in Scotland. This relationship can be viewed at the Inglis family website
David Monro married Jean Watts. WATTS settled in Hawkes Bay and their genealogy is included.
This site has been prepared by Peter Monro in Nov 2000, as a retirement project at age 63. However his resources soon became depleted and consequently his nephew, David Barker who has for many years conducted genealogy research as a hobby has supplied a large amount of information. The Watts data was given by my third cousin, Gaye Maddox.

The site consists of six pages. They can be viewed by clicking the mouse on the purple words below.

The MONRO pages are: The WATTS pages are

Please advise me of any errors. The content of these pages is our best presentation based on our understanding of the facts. If you have information you would like included contact me on my email address pmonro@gmail.com. Relatives especially are invited to forward material.

The map below is referenced in later script and is positioned here to allow easy access.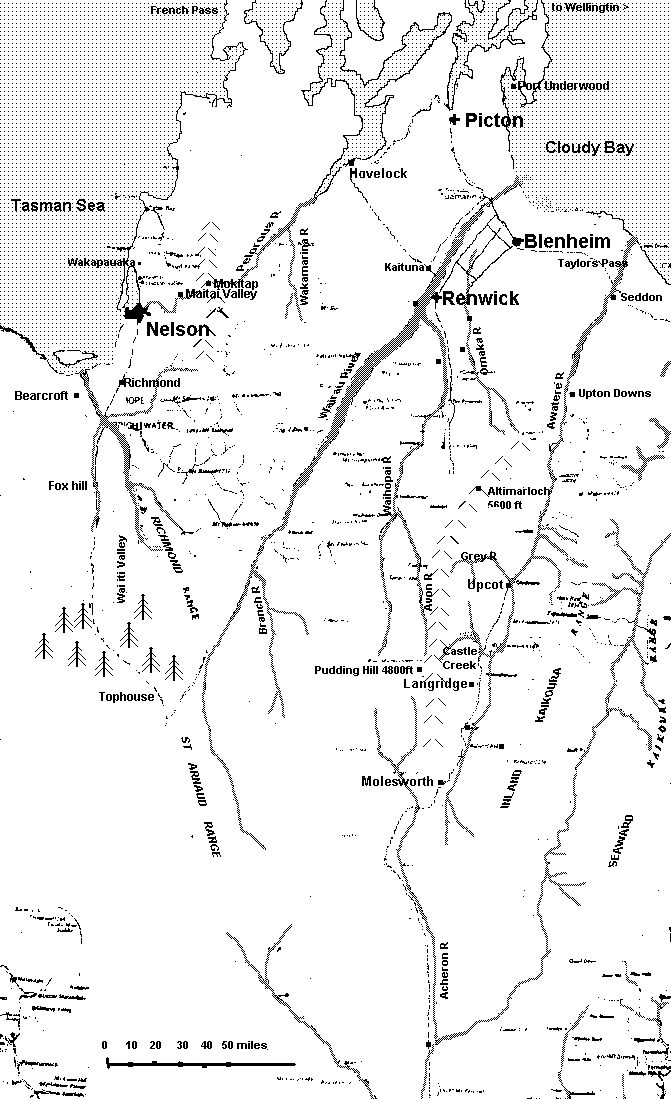 This map of Otane is referred to the Watts section